Welcome to the body shop here at Quantrell Volvo. If you call Lexington, Georgetown, Nicholasville, or Frankfort home, we're here to help you in any way we can.
In the following overview, learn about our body shop and our dedicated team that runs it! No matter what your car repair needs may be, we're confident that we can get you back on the road in an efficient and timely manner.
Top-Notch Skills & Knowledge
Every time you pull you car into one of our service bays, you'll know that it'll be receiving the right care at the right time.
Our certified and factory-trained experts work hard to get your car back to looking like new in no time. To help them achieve this goal, they have access to advanced technology as well as the latest techniques in order to perform every maintenance procedure with precision and care.
Convenient Collision Repair Services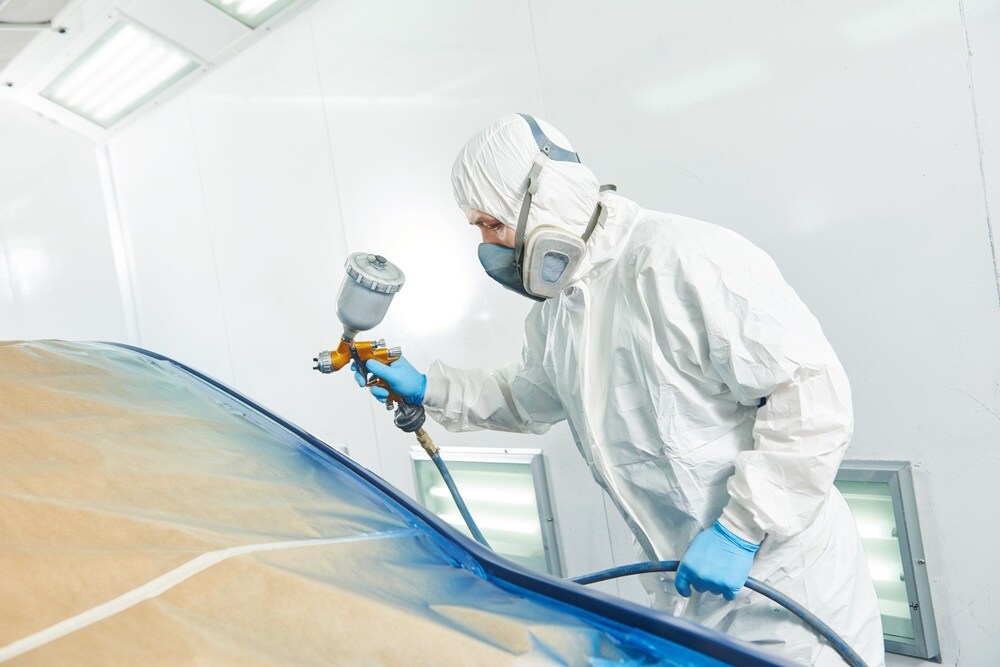 No matter what make or model you happen to drive, our team will be able to get the job done right.
With their expertise and skills, they can fix up minor fender benders along with more complicated collision repair issues.
Here's a quick sample of the services they can perform:
Paintless Dent Repair. Whether it's due to a rogue shopping cart or a careless car door, those minor dings don't always require an intensive paint job.
 
Automotive Paint Jobs. With the equipment and techniques that we have on hand, you won't even know the difference.
 
Windshield Repair. From barely noticeable chips to troublesome cracks, we've got you covered in the windshield department.  
 
Realignments. In the event the car accident your car has endured has left it pulling to the right or the left, our technicians will get it back to where it needs to be. 

Get Your Car Repaired at Our Body Shop Today
Here at Quantrell Volvo, we're fully capable of handling any issue you have that needs to be addressed.
If Lexington, Georgetown, Nicholasville, or Frankfort is a part of your daily commute, contact us to set up a good time for you to swing by to have us take a look.
859.255.0961
Body Shop Hours: 8:00 - 5:00 M-F
bodyshop@quantrell.org

Quantrell Collision Center is located at 2130 Christian Drive, just a short drive from the main dealership location.  We perform high quality repairs, quickly.  

We repair all makes and models.
Request A Quote
Hours
Monday

8:00 AM-5:00 PM

Tuesday

8:00 AM-5:00 PM

Wednesday

8:00 AM-5:00 PM

Thursday

8:00 AM-5:00 PM

Friday

8:00 AM-5:00 PM

Saturday

Closed

Sunday

Closed