Volvo Accessories Near Louisville, KY
Your Volvo. Your Style.
Your Volvo is personal to you. Make it your own with parts and accessories designed for your vehicle.
Choose your Volvo:
Explore accessories crafted for your specific vehicle. Whatever your need. Wherever you're headed.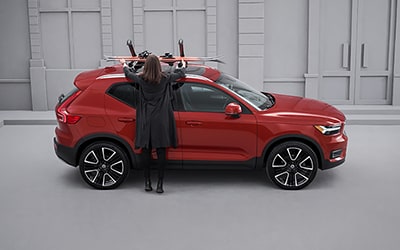 XC40
Personalize your driving experience with accessories that best suit your needs.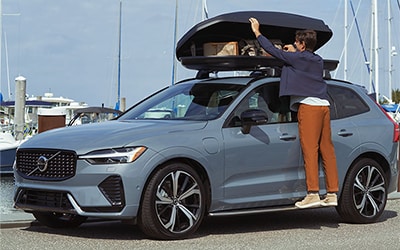 XC60
We thought of everything. Including how to get even more out of your XC60.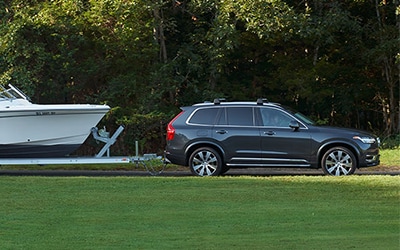 XC90
Just because it's the pinnacle of SUV luxury doesn't mean you can't make it yours.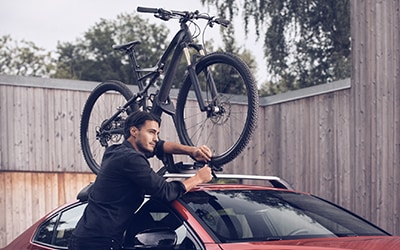 S60
More standard features doesn't mean there isn't something else you can add.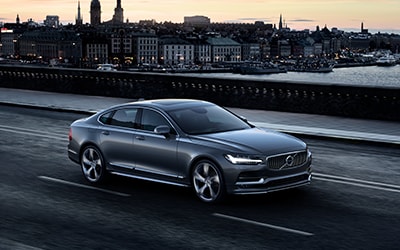 S90
Standard features are only the beginning. Customize the S90 your way.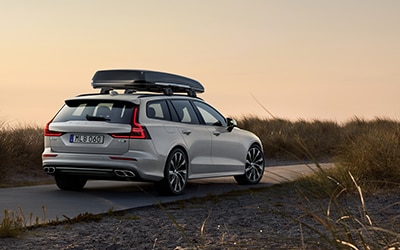 V60
Your customization journey starts here. With no end to the possibilities.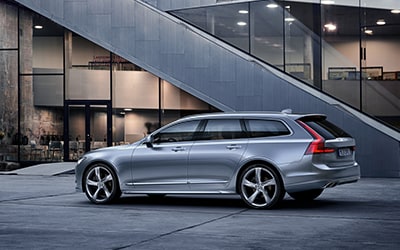 V90
Enhance what came standard with a complete selection of V90 accessories.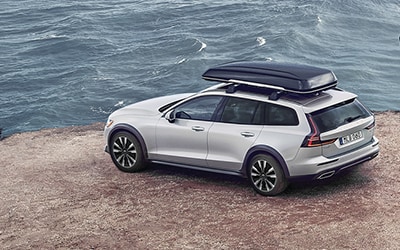 V60 Cross Country
Make it your own with the Cross Country accessories that speak to you.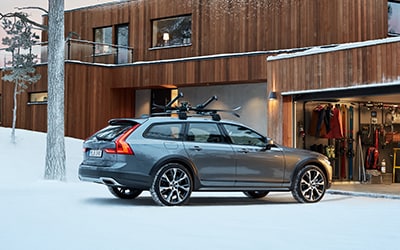 V90 Cross Country
Why stop at standard? Go the extra mile by customizing your Cross Country.
Enhance the performance of your car.
There is always a next level. Polestar Engineered Software Optimization is all about progress and advancement - it is in our DNA. To embrace the new and make it even better. Crucial performance areas have been optimized to provide a faster response, with a more precise and balanced driving experience. This results in a car that responds quickly and predictably, which is important for those who engage in active driving. When we optimize Volvo cars, the benefit for our customers is simple: we take their driving experience to the next level - and beyond. This software upgrade is available through your local retailer upon request.
Learn more
Pet safety is equally important.
We celebrate the love for our pets by ensuring they are secure on all of your Volvo adventures. With customized pet accessories for your furry friends, Volvo Cars is proud to protect what matters most.
Volvo is a way of life.
A Volvo is more than a car. It's a lifestyle. Discover a collection of stylish utility and purposeful luxury curated by Volvo, to further express your passion and drive.
Shop Lifestyle
Now that the hard part is over and you've chosen the perfect Volvo vehicle to take home, it's time to take stock of how well she's been serving you. Have your errands included running around to a variety of different stores on the same trip? Have you been traveling? Are lifestyle pursuits the order of the day? No matter what you're up to, Quantrell Volvo has the Genuine Volvo Accessories you're looking for to enhance your experience behind the wheel. Shopping at our Volvo accessory store is easy. Browse, call, click, or even order Volvo parts online. Here's to the road ahead. And all the extra things you'll be bringing along!
Genuine Volvo Accessories. Built for Performance & Aesthetics. Built for You.
Your Volvo car or Volvo SUV is beautiful. When it's time to add on accessories, the choices seem to be endless. That said, you'll want to stay with premium Volvo accessories that are specifically designed for your vehicle. Aftermarket accessories are made with a one-size-fits-all approach and not only look out of place, but they don't function as well. Invest wisely, and choose from Genuine Volvo Accessories like:
Polestar Performance Upgrades
Integrated & Deployable Tow Hitches
Roof-Top Load Carriers
Bike Holders (Roof or Hitch)
Watersports Equipment Holders
Snow Sports Holders
Roof Boxes
Interior All-Weather Protection
Child-Carrying Safety/Convenience
Pet-Carrying Safety/Convenience
Exterior Style, Lighting, & Protection
When you shop for Genuine Volvo Accessories, you're maximizing the utility of your already capable Volvo Cars vehicle. Did you know that Volvo accessories are also a great way to add value to your vehicle at the time of resale? Take two comparably equipped Volvo cars with the same miles, service history, and factory features, but only one of them has a healthy appointment of Volvo accessories already installed. Which one would you choose? The answer is obvious, and this is also taken into consideration when your accessorized Volvo vehicle is traded in. Getting truck and parts accessories from the corner auto-store in Lexington won't serve you the same way in the long run. Please take advantage of our auto parts specials and enjoy the many benefits of Genuine Volvo Accessories.
Quantrell Volvo. For Life.
Did you know that your Volvo vehicle is part of a greater company mission to ensure that no one is seriously injured in (or by) a Volvo vehicle from now on? Take advantage of all the safety, styling, and technology that Quantrell Volvo makes available to you and enjoy everything that living near Louisville has to offer, safely.
Wondering what Volvo accessories might be right for your Volvo vehicle? Our specialists are standing by to assist you at our Volvo accessory store to answer any questions you might have. Discover what Volvo parts, accessories, and more are available to make life on the go easier. It's a jungle out there. So why not make the most of your everyday safari?