---
In a dynamically changing world, it's no surprise that the vehicles we drive are beginning to change, too. You've found this page because, like the Volvo Cars brand, you are committed to a better future. The Volvo XC40 electric SUV is part of a brand mission to be carbon neutral by 2040, and this compelling new electric SUV from Volvo Cars is hitting showrooms now.
Of course, there are other options, and we're here to assist you with your research. When you think of Volvo Cars' brand values of human-centric design, distinctive good looks, and impressive performance, the Tesla Model Y seems to be a front-runner competitor, broadcasting similar tenets, in the compact SUV EV class.
We'll take a look at the benefits of Volvo SUV ownership and do a bit of a deep dive into why some critics have reservations about the Tesla Model Y. You can jump straight to our Volvo XC40 Recharge inventory near Louisville, or read about the Tesla Model Y vs. Volvo XC40 Recharge below!
Tesla Model Y vs. Volvo XC40 Recharge: A Battle of the Brands
---
There is no doubt that the automotive world owes Tesla a lot of credit for showing us that EV mobility can also mean style and performance. In terms of the positives, the road seems to end there. What gives us reason for concern, is that there seems to be a trend in embellishment about the product specs and the company itself. For instance:
Tesla claims to be a clean energy company, yet it has been battling 19 penalties from the Bay Area Air Quality Management District because of paint facility problems.

The EPA has also investigated Tesla for violating the Clean Air Act in addition to fining the company for hazardous waste violations.

The NHTSA began investigating Tesla in 2019 for non-crash battery fires in their products, which have been known about for several years.

Tesla states that the Model Y Long-Range gets an EPA rated 326 miles, where independent real-world testing from Cleanerwatt shows that the long-range Tesla Model Y actually gets 260 miles.

A recent article in Fortune states that Tesla has "fancy accounting gimmicks" to show positive profits.

Another article from Motorbiscuit.com points out that Tesla adds on $1.2 billion in debt from 2019 alone with no plans for correction.

According to IHS Markit, Tesla is also one of the most shorted stocks in history. This means that investors profit from the loss in asset value, as opposed to more traditional dividends earned by asset value increasing.
One can only speculate into the reasons for Tesla's poor manufacturing practices and the motive to profit from planned loss. This is perhaps where the fork splits precipitously between Tesla & Volvo Cars.
For nearly 100 years, Volvo Cars has been producing vehicles with a steadfast tradition of longevity and dependability. In fact, it's a Volvo vehicle that holds the #1 spot for the highest mileage ever recorded (according to the Guinness Book of World Records). We're talking about 3 million miles and counting.
Beyond this, the value of a product can be seen by the factory's support long after the new car warranty has expired. Volvo Cars offers an unlimited mileage powertrain warranty on all Certified by Volvo vehicles, while Tesla only offers a pre-owned warranty on the Model S only for a mere 50K miles. The Tesla CPO warranty virtually ignores 75% of their fleet from CPO coverage. If this silence could scream...
So with respect to the factory support on the "Tesla Model Y vs.Volvo XC40 Recharge" question, it would seem like Volvo Cars is already preparing for the next 100 years whereas Tesla is already looking for the back door.
Tesla Model Y vs. Volvo XC40 Recharge: Power & Performance
---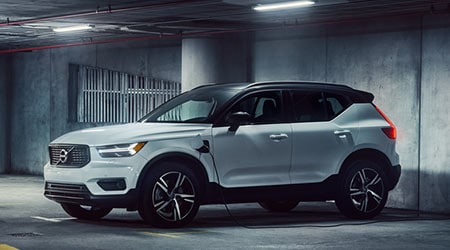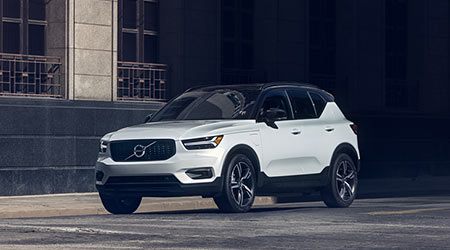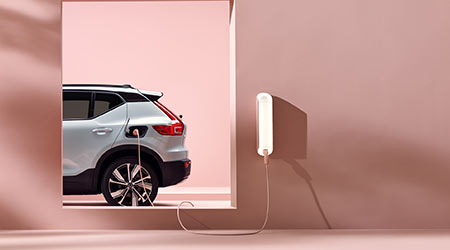 Let's get down to the fun stuff. With EV ownership, you're looking to enjoy that sensation of instantaneous torque and rocket-like acceleration. Not to mention emission-free driving and independence from out-dated fossil fuels. Let's take a look at a side-by-side comparison of these two SUVs:
The Volvo XC40 Recharge
402HP
486lb-ft of torque
0-60 in 4.7 seconds
Qualifies for $7500 Federal Tax Credit
Rolling Incentives Off MSRP
The Tesla Model Y
384HP
375lb-ft of torque
0-60 in 4.8 seconds
Does Not qualify for $7500 Federal Tax Credit
No Incentives Off MSRP
Based on the above information, which one comes out ahead in your opinion? The Tesla SUV or the Volvo electric SUV? Feel free to explore other benefits with respect to our attractive Volvo XC40 lease deals in Lexington.
Quantrell For Life. Always a Sound Investment
---
The Tesla Model Y vs. Volvo XC40 Recharge scenario seems to have a clear winner. Considering that the price of the Volvo XC40 Recharge comes in less than the Tesla Model Y, and Volvo Cars has a robust, century-long tradition of quality and value, where would you put your money (and your family)?
Here at Quantrell, we believe in longevity, too. We're dedicated to sustaining our community through charitable activities, and we're committed to our customers through building lasting relationships around vehicles designed to go the distance. Quantrell Volvo is your family-owned Volvo dealer near Louisville, and we look forward to helping you choose the model that's right for you and yours.
---