Quantrell Volvo is proud to provide drivers in Lexington, Georgetown, Nicholasville, and Frankfort with comprehensive tire repair services. To give you an idea of what we have in store for you when you pull your vehicle into our service center, we've given you a brief preview below. After that, take a look at some vital information having to do with effective tire maintenance.
Schedule Service | Order Parts
Welcome to Our Experienced Automotive Service Center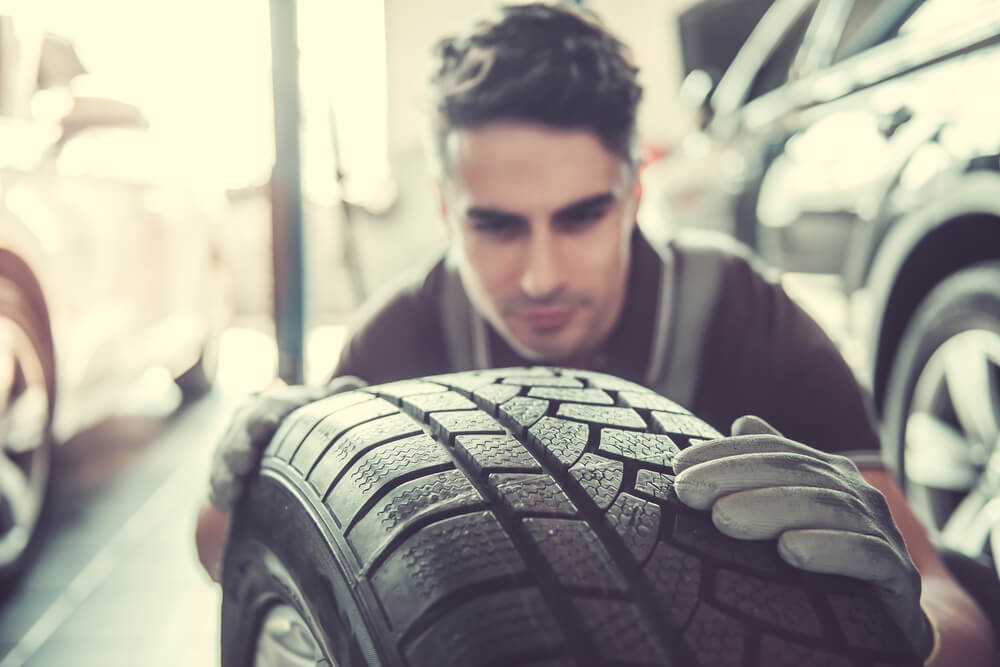 No matter what the issue might be, the factory-trained technicians that make up the service department will have the situation under control in no time. They'll work hard to see to it that you're back on the road as soon as possible, whether you're in need of a simple patch job, a rotation, or a complete replacement.
Watch Out for These Tire Repair Warning Signs
While tires can last anywhere between five and 10 years, your driving behavior, road conditions, climate, and even the quality of the tires themselves can impact the lifetime of a tire. Accordingly, you're going to want to perform brief inspections of your tires in order to stay up to date with how they're holding up. See below for what to keep in mind:  
Uneven Wear and Tear. Proper wear and tear should be distributed evenly across a tire's surface. If this is not what you're seeing, it might be time to have them rotated.
Air Pressure. Air pressure is vital to getting a safe and proficient performance out of your tires. Check your owner's manual for the desired air pressure levels and keep an eye on them to make sure they stay where they need to be.  
Swelling, Cracking, and Separating. These are indications that a tire has reached the end of its lifespan. If any of these are present on one or more of your tires, have them replaced immediately.

Be Sure to Keep Track of the Condition of Your Tires
If you call Lexington, Georgetown, Nicholasville, or Frankfort home and you have any questions about the above information, our folks in the service center are always willing to talk shop. In the event that you're currently witnessing one or more of the above warning signs, contact Quantrell Volvo today to schedule your tire repair appointment.