Quantrell Volvo is here to provide Lexington, Georgetown, Nicholasville, and Frankfort drivers with everything they need when it comes to comprehensive automotive care. No matter what your needs might be, we want to be your primary resource.
See below for a brief look into the kind of support you can count on receiving from us. The following information consists of an introduction to our experienced personnel as well as the various services that we're fully equipped to provide. Continue reading to learn all about us and when you're ready, feel free to schedule a service appointment.
Meet Our Factory-Trained Technicians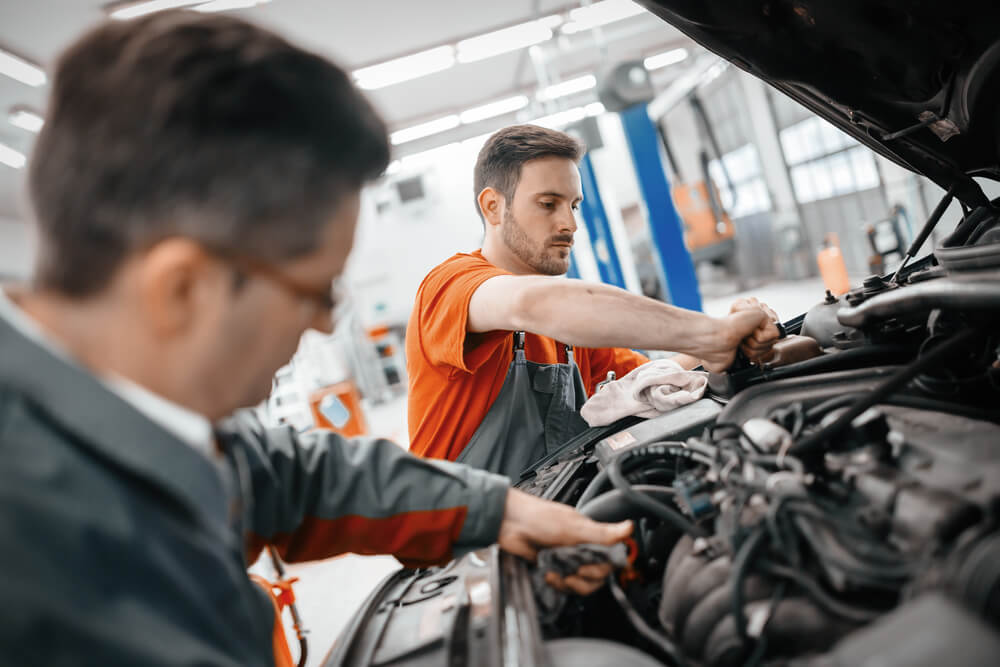 When you pull your vehicle into one of our service bays, you can be confident that it'll be getting the attention that it deserves. Our certified mechanics will see to it that it gets the right care at the right time. They have access to the latest technologies and equipment and are familiar with the kinds of methods that get results.
Our Comprehensive Array of Automotive Services
To help you learn about the kinds of maintenance procedures you can rely on us to complete, read the following list:
Tire rotations, repairs, and replacements
Engine tune-ups
Oil changes
Brake replacements
Transmission maintenance
Since we're aware that a lot of our customers lead busy lives, we've made it possible for you to book your appointments with us by using our online scheduler.

Original Manufacturer Parts
In the event an auto part needs to be replaced, you can be sure that the new one was designed to operate inside your car for optimum performance. If we don't have the part you need in stock, we'll be happy to order it for you so it gets here as soon as possible.
Schedule Your Appointment with Our Service Center Today
If you call Lexington, Georgetown, Nicholasville, or Frankfort home and you're in need of expert automotive care, we would like to formally invite you to bring your car to our service center to see how we can help. Contact Quantrell Volvo to set up a convenient time for your appointment.